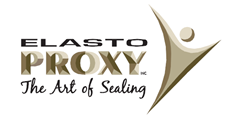 Boisbriand, Quebec, Canada (PRWEB) October 08, 2013
Elasto Proxy, supplier of specialty sealing solutions, is announcing keeping over 700 rubber profiles in stock. The custom fabricator of gaskets, thermal and acoustic insulation, EMI shielding, and other rubber parts provides on-time deliveries of high-value, low-volume rubber components to a range of industries. ISO certified since 2001, Elasto Proxy also offers design assistance and help with compound selection.
Automotive, Defense, and Mobile Specialty Vehicles
As a long-time partner to the automotive industry, Elasto Proxy helps manage the inventory of companies who depend upon continuously-running assembly lines and on-time deliveries of auto parts. By delivering on both quality and price, the custom fabricator adds value to production operations. Today, both Tier 1 and Tier 2 automotive suppliers source molded rubber and plastic parts from Elasto Proxy.
Elasto Proxy also supplies seals, insulation, and other high-quality rubber goods to defense contractors and makers of mobile specialty vehicles. Examples include door and window seals, thermal and acoustic insulation, vibration mounts, personal protection pads, and cab seals for rollover protection structures (ROPS) found on combines and forestry equipment.
Food and Medical Equipment
Elasto Proxy supplies sanitary sealing solutions to manufacturers of food and medical equipment. Examples include refrigerator gaskets, EPDM channels for mixers, and custom door seals for restaurant ovens. The custom fabricator also provides design assistance and recommends food-grade compounds that meet FDA and NSF regulations as well as pressure, temperature, and sanitary requirements.
Elasto Proxy also specializes in the custom fabrication of rubber and plastic parts such as silicone tubing for medical devices and dental equipment, molded diaphragms for hospital air regulators, and medical gaskets made of specialized compounds for X-Ray machines. Hospitals, medical offices, and home-health care settings require these reliable, sanitary sealing solutions.
Electronics, Green Power, and Mass Transit
Elasto Proxy designs and custom fabricates sealing solutions that can withstand wind, water, and temperature extremes. From custom door seals for electronics enclosures to rubber profiles for PV panels and windmill nacelles, this growing global company helps power the electronics and green energy industries. Elasto Proxy also provides high-quality sealing and insulation for mass transit systems.
About Elasto Proxy
Elasto Proxy designs and fabricates specialty seals, thermal and acoustic insulation, EMI shielding, and other high-quality rubber and plastic parts for partners in a variety of industries. By listening to your requirements and analyzing your needs, our solutions providers can recommend sealing solutions that are right for your application. How can we help you?
Media Contact:
Megan Beaulieu

Executive Support Specialist

Elasto Proxy Inc.

4035 Lavoisier Street

Boisbriand, Quebec, Canada

J7H 1N1

mbeaulieu(at)elastoproxy(dot)com
For Immediate Release:

http://www.elastoproxy.com/

Ph: (450) 434-2744
Find More Auto Makers Press Releases