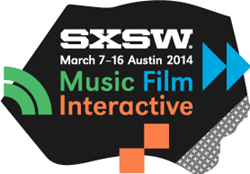 Austin, Texas (PRWEB) February 27, 2014
Chevrolet returns to South by Southwest® as a Super Sponsor for the fifth consecutive year on March 7-16 and will feature speakers, advanced technologies and official music showcases for festival goers and music-lovers alike. Attendees will also be among the first to experience Chevrolet's all-new in-vehicle 4G LTE technology powered by OnStar.
Starting this summer, Chevrolet drivers will be able to have an in-vehicle, high-speed data connection as part of the broadest deployment of 4G LTE in the automotive industry. SXSW attendees will be able to demo it during the SXSW Trade Show located in the Austin Convention Center from March 9-12.
"Chevrolet will share our passion for technology with conference-goers at South by Southwest and looks forward to continuing the conversations that inspire us to create advanced products and services for our customers," said Paul Edwards, U.S. vice president, Chevrolet Marketing.
Where to Spot Chevrolet Faces at SXSW:

During SXSW Interactive, Chevrolet and General Motors executives will fuel conversations around new technologies that help enhance the total consumer experience, including in-vehicle technology, social media listening and augmented reality.
This year's mentor session and panels include:
March 9: Mary Henige, director of Social Media and Digital Communications, GM: "Making and Keeping Friends" Mentor Sessions
March 10: Andrew Dinsdale, Digital, Social and CRM lead, Chevrolet; and Rebecca Harris, Social Media Center of Excellence lead, GM: "Know Your Customers – From Stalker to Soulmate"
March 11: Steve Schwinke, director of Application Development, Global Connected Consumer, GM: "DIY Everything with In-Car Augmented Reality"
Between panels, attendees can stop by the Find New Roads Lounge located in the Austin Convention Center to recharge their energy levels and electronics.
Complimentary Rides in Cool Cars:

SXSW attendees can once again count on festival-favorite, Catch A Chevy, to beat the heat and help them navigate the busy streets of Austin. Complimentary rides are available on March 7 from 11 a.m. to 9 p.m., March 8–11 from 9 a.m. to 9 p.m., and March 12–15 from 11 a.m. to 8 p.m.
Riders looking for a lift should watch for wrapped Chevrolet Impalas and Volts cruising the streets. During their ride, passengers can test voice-to-text and audio streaming technologies through Chevrolet MyLink.
Attendees can experience the horsepower of a variety of Chevrolet vehicles, including the Cruze Diesel, Spark EV, and all-new 2015 Tahoe. The Drive A Chevy program will be available March 7–11 from 9 a.m. to 5 p.m., and March 12–15 from 11 a.m. to 4 p.m.
It's a Startup State of Mind

Chevrolet Tweet House returns to SXSW featuring panel discussions on how innovative startups can succeed with a focus on the people who are creating and evangelizing future-defining technologies.
The event will be held on Saturday, March 8 at Mellow Johnny's Bike Shop and focus on the mindset behind startups. Dinsdale will discuss how Chevrolet approaches new challenges with a combination of ingenious thinking and startup-minded partners. Additional participants will be announced prior to the event. An RSVP is required with SXSW badge holders receiving priority access.
Stay Tuned and Be Social:

Chevrolet will share other interactive and music offerings prior to and throughout the conferences and festivals at media.chevrolet.com. Follow Chevrolet's behind-the-scenes stories, images and videos at facebook.com/chevrolet and via Twitter @Chevrolet and @ChevyLife.
Founded in 1911 in Detroit, Chevrolet is now one of the world's largest car brands, doing business in more than 140 countries and selling more than 4.9 million cars and trucks a year. Chevrolet provides customers with fuel-efficient vehicles that feature spirited performance, expressive design, and high quality. More information on Chevrolet models can be found at http://www.chevrolet.com.
###