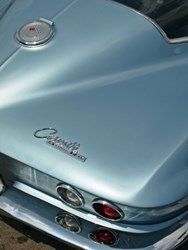 Erie, Pennsylvania (PRWEB) November 20, 2013
Chevrolet vehicles featuring V8 engine blocks often receive national acclaim based on horsepower and related technologies. Performance engines are now more in demand in Chevrolet builds and the Got Engines company is answering requests by consumers to sell these engines online. This company is adding 350 engine builds in LT1 configurations online.
"These performance motors are the exact editions that were first launched in the 1992 Corvette and are now sold in our warehouse in used condition," said a salesman for the GotEngines.com company.
The expanded GM motor inventory that has been added online through 2013 is in response to the supply companies now working closer with the Got Engines company in the U.S. New variants like the LT1 that feature a new small-block technology are part of the upgrades that have been announced recently for engine buyers.
One of the exclusives that are attached with the 350 LT1 engine builds online is the reduced MSRP price structure. The standard V8 motors that exist for sale online were lowered recently for a new Vortec engines sales platform. The LT1 units are now matching this low sticker price to benefit more purchasers of replacement Chevy V8 motors.
"Owners of the Corvette, Caprice, Impala and Roadmaster should expect to benefit from the LT1 engine base that we're now featuring online and these motors do include our standard warranty," the salesman included.
The Got Engines company has enacted more coverage for warranties through its developments in 2013. New plans to update the types of parts that are listed for coverage in the warranty documentation provided are expected to be rolled out in 2014.
All of the engines inventory that is featured for sale online includes the three-year warranty updates. The 350 base LT1 and standard V8 engine blocks that are featured in Chevy builds have been added in the updated research system for used engines that is now being used by thousands of engine researchers and buyers on the GotEngines.com website.
About GotEngines.com
The GotEngines.com company offers used engines solutions for Ford, Chevy, Dodge, Toyota, Honda, Jeep and Mitsubishi vehicle owners. The company inventory is supported through a larger network of distributors in North America that are supplying used engines featuring lower than regular engine mileage. The GotEngines.com support staff provide company solutions to the public using a toll-free number and online contact network. The partner distributors used by this company daily help to generate the inventory that is searchable through the updated company website.
Find More 2014 Chevrolet Impala Press Releases