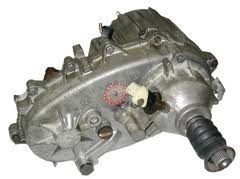 Memphis, Tennessee (PRWEB) August 08, 2013
The Chevrolet pickup truck series includes the Silverado as part of the medium-duty trucks sold in North America. One company retailing drive train parts for these trucks is now launching a consumer sale online. The TransferCasesforSale.com company is now recycling 2002 Chevy Silverado transfer case units for the public for a low price at http://www.transfercasesforsale.com/np233-transfer-case.
"These units now include the NP series cases that are refurbished prior to sale," said a specialist representing the Transfer Cases for Sale company online.
The closure of the production for New Process case assemblies has created some shortages for drive train units in North America.
The rebuilt units that are now completed for the Silverado truck series include standard and heavy-duty editions. The HD units are used in most full-size trucks and are not compatible with the standard edition NP233 and other units that are marketed inside the company inventory.
The price savings that are now recognized by consumers using the Transfer Cases for Sale company website are scheduled to stay in place through the 2014 year.
"We're currently automating most of our price quotations, shipments and other parts of our business to expedite all orders," the specialist added. Faster shipments and better rebuilding technologies have been implemented in 2013 to grow the reach for this company in the United States and Canada.
Aside from the recycled transfer case assemblies now for sale, the previously owned inventory remains in place inside the company warehouse. These units are continuously tested before a sale is processed although no new parts are added.
Buyers hoping to save money when purchasing 4×4 assemblies can still access these units from the company inventory online.
About TransferCasesforSale.com
The TransferCasesforSale.com company has positioned its inventory on the Internet high in search engine rankings partly due to consumer satisfaction achieved with higher quality builds. This company provides low pricing as well as warranty coverage for each unit that is rebuilt or sold in used condition directly to public buyers. The TransferCasesforSale.com company buyers include mechanics, average vehicle owners and others related to the automotive industry purchasing drive train components direct from a trusted company. The price savings and frequent warranty upgrades by this company have built the current customer network.